ABOUT ME


Education and Background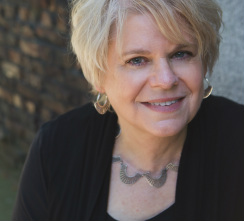 photo by Heather Alison
I have a
Master's Degree in Social Work
wit
h an emphasis in individual, family and group psychotherapy.
As part of my degree program, I completed a two year training program in marriage and family therapy.
Much of my post-graduate training has focused on the treatment of eating disorders, adult survivors of childhood physical and sexual abuse, and traumatic stress disorders.
I have advanced training in trauma resolution therapy using Eye Movement Desensitization and Reprocessing (EMDR). I'm also a Certified Daring Way™ Facilitator, integrating the groundbreaking work of Brené Brown into my work with individuals, couples, and groups.
---
With the remarkable advances in brain imaging over the last 10 years,
so much more is known about how different therapeutic approaches can, not only help people change behavior, but also change one's brain for the better. As a result, my most recent professional training has focused on learning more about Whole-Brain change strategies emerging from EMDR Therapy, Positive Psychology, the practice of Mindfulness, Acceptance and Commitment Therapy (ACT) and the Life Coaching Profession.
In my coaching practice,
WOMEN THRIVING, I draw on my training through the
Martha Beck Institute
, the Mindfulness Coaching School, and The Daring Way
™
to bring individual and group coaching, as well as workshops and retreats to women wanting to live, love, and lead from a place of authenticity and deeper sense of their worthiness.
I bring over 30 years of experience in the mental health field to my work with each client, including:
Crisis Counselor at a Crisis Intervention Center
Executive Director of a Crisis Intervention Center and Domestic Violence Program
Family Therapist at a Chemical Dependency Counseling Agency
Therapist at a Community Mental Health Center
Therapist and Program Director at a Hospital-Based Eating Disorders Program
Psychotherapist in Private Practice
Life Transition Coach for Women in Private Practice
I am a Licensed Independent Clinical Social Worker in the State of Washington (#4661) and I abide by the Code of Ethics of the National Association of Social Workers, of which I am a member.


Personal Interests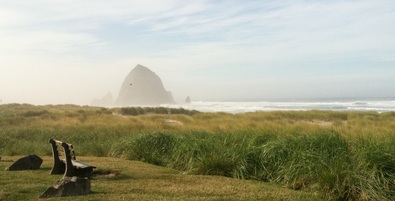 photo by Kay Duncan
Originally from the Midwest, I relocated to the Seattle area over 25 years ago. My favorite pastimes include family time with my husband of 23 years and our college-age daughter, as well as time with friends and extended family. I also enjoy hiking and biking the majestic trails of the Pacific Northwest, meditation, mixed media art, photography, and getaways to the Oregon Coast.






If you'd like more information about me or my practice - or if you'd like to set up a time
for a 15-minute complimentary phone consultation, click here to CONTACT ME
.
I'd love the opportunity to talk with you!
---